There are more than 30 million small businesses in the U.S., which makes it very important for a small business to do whatever it can to stand out from the pack.
Last year was a really tough year for many small businesses, which had to deal with business restrictions thanks to the COVID-19 pandemic. While there were many who closed up shop due to the drying up of business, there were others that trudged through the year, and with the promise of better days ahead, now is the time for a small business to make sure that they position themselves to make sure that customers see them and let them know that they're alive, still kicking, and ready for their business.
If your business is in this category, here are some handy ways you can make your small business stand out in this tight economy.
1. Make Customer Service Employees Easy To Recognize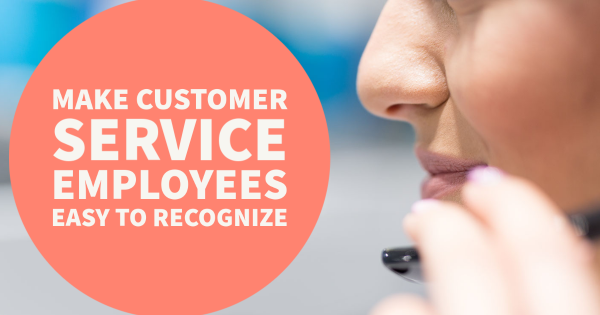 For years, it seemed as if your business has had one set of uniforms for all of its employees, but going forward, your small business should seriously think about making certain employees stand out, namely, customer service employees.
Customer service employees are the lifeblood of any small business, as it is the person that customers will see first and the most during their visit to your business. To make them stand out and more easily identifiable, make custom t-shirts or custom uniforms for your customer service employees so that they can stand out and be easily identifiable. You don't want one of the most important employees on your roster hard to be seen, so make them stand out from the crowd.
2. Make Your Website Easy To Use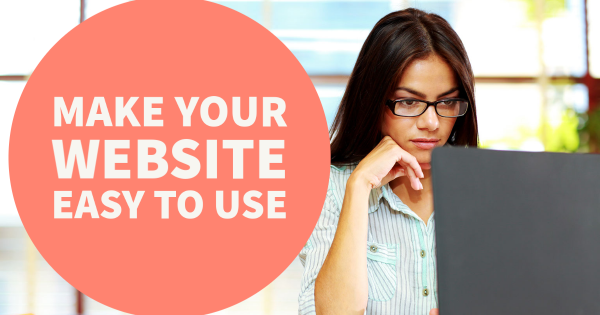 If 2020 taught anything to small businesses (and it taught a lot), it was for businesses to finally embrace the beauty and convenience of technology and online commerce.
Going into 2021 and years forward, the internet will only play an even bigger role in the success and marketing of a small business. In fact, most small businesses who managed to survive the carnage of 2020 credit online sales for being a lifeline for their business. One pillar of your digital footprint is the business' website, and you should make it easy to use for those who make their way to it.
You should see your website as the digital marketing arm of your small business, and your website should reflect this fact. The website design shouldn't be clunky and user-unfriendly, but rather clean, vibrant, and easy to use. You can use custom software solutions to create the perfect website that will generate a lot of traffic and also make your small business stand out from the pack.
3. Improve On Your Products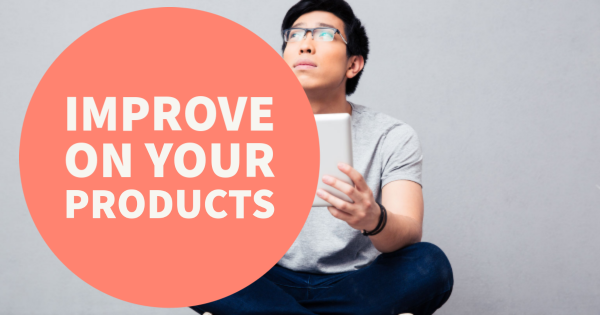 Of course, having a great website and making your customer service employees standout will only go as far as the products your small business sells.
Without a product, there can be no business, but you shouldn't settle on sub-par products, either. Having subpar products will bring a negative light to your business, and if you feel that your products are becoming stale, now may be a great time to make improvements to your product. Turn to a product design company to troubleshoot what's wrong with your product design and make recommendations on how to improve it. Bringing in a product design company can really improve your product line, and improved product will allow business sales to soar at a critical time.
4. Give Extraordinary Service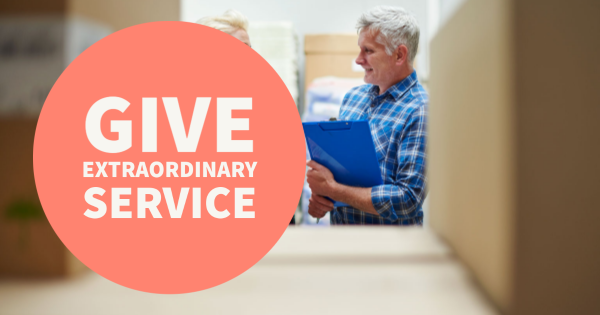 As we touched on earlier, customer service is the lifeblood of any small business, as, without it, your business will cease to exist.
In addition to making your customer service employees stand out from the rest of your employee roster, make sure that the entire team delivers extraordinary service to the customer, and that means going above and beyond what you would normally do for customer service. Every employee should strive to make sure that each and every customer that walks through your door or inquires about the product through your website feels special and important, and go above and beyond the call of customs duty in order to bring that point home.
5. Refresh Your Business
One may look around their business and think that there isn't anything wrong with the product line nor the business itself, but 2021 may present a small business the golden opportunity to remake and remodel their business.
You don't want to walk into the new year with the same old, same old. No, this is the time where you should think about refreshing your business, trying something new and invigorating so that it can have an outsized impact on your market and make your company stand out from the bunch. It doesn't have to be from a physical standpoint, either. You can come up with new social media strategies that will allow your business to access and reach more people. Whatever you think needs to be updated and refreshed for 2021, you should think about doing as the battle for the consumer dollar is fierce and now is the best time to make sure that your small business stands out from the bunch.
6. Focus On A Niche
Yes, there are small business models out there who have made their living playing safe and selling products that are easily recognizable and serve a lot of people.
However, the old saying goes that when you try to serve everyone, you wind up serving no one, and in 2021, it will be a catastrophe for your small business if you fall into this category. Today's consumer is looking for uniqueness and image when it comes to who they will do business with, and you should prime your small business up for the task. Find a niche that you and only your company can provide and go all-in on it.
Narrow who your business serves and watch your business grow. Some may think that narrowing your business is a deadlock for shrinking the profits of your company, but as we mentioned earlier, this isn't the good-old-days for small businesses and today's consumer is a lot more image-conscious than in the past. To find your niche, go all-in, and make it known that that is what your small business is, and you will find great success in 2021 and beyond with your niche.
7. Make Your Logo Recongnizable
It's hard to underestimate just how important a logo is to the success of a company.
It makes your small business stand out and make it easily recognizable for customers. Always remember that you're in competition for the same dollar as other small businesses in your market, so now is the time to revisit your logo to see if it does the job of making your business stand out. If you come to the concoction that it doesn't, contract professional signage solutions to come up with a new logo that will give your small business new life and make it stand out from the pack. The goal is to be more recognizable, and are few things more recognizable than a logo, so make sure it does the job it's supposed to do.
8. Kick Start A Blog, Or Maybe Even A Podcast
In business, marketing is up there with customer service, it's one of the lifeblood of a business. If you don't have good marketing, there are few ways a small business can survive like that.
Thankfully, in today's modern economy, there are a number of ways in which a small business can market their company, from social media to traditional means such as newspaper advertising or billboards. One particular medium of marketing that small businesses tend to overlook is self-promotion, and when we talk about self-promotion, we're talking about blogs and podcasts.
While it may have fallen out of favor a bit given the new ways to communicate, there is still a lot of value in your small business starting up a blog on your website. Maybe you can explain the basics of the products you sell in a vivid, energetic way that will engage customers, or you can tailor your blog to be a bit more personal, giving insight for customers who really appreciate that. If done right, a blog can really enhance the marketing of a small business and drive curiosity to your company. If you can increase blog traffic, you can increase interest and buzz in your organization.
While there is still value in blogs, one medium that has risen in huge popularity over recent years have been podcasts. Before, it was hard to find outlets that would host podcast shows, but now, there are many apps available for you to create and host your own podcast, basically turning it into a radio show version of a blog, and you can even invite guests in to give more insight into your business. This way of self-marketing can pay big benefits to your small business and get the word out there and push it out from the crowd.
9. Seperate Yourself From Your Competition
In business, competition is a natural part of doing business, and it's fiercer when it comes to small businesses.
In this day and age, it is ever important for your small business to do business differently than your competitors. Yes, you should keep an eye on what your competitors are doing, but you shouldn't mimic them as it will, in the eyes of consumers, look like you're trying to be a carbon copy of a company, and that's a bad place to be. So take what your competitors are doing and incorporate that into your own style of doing business. Your company should always strive to be in front of the pack, not follow it, and one of the best ways to achieving that is to do business in a way that will be hard for your competition to copy.
10. Make Your Store Easy To Access
We've talked about customer service, separating yourself from the pack, and even making sure your logo stands out from the crowd. None of that will matter, however, if reaching your store is a chore.
Inaccessibility can really hamper the success of a small business, and you should not be stuck in a bad location that is hard to reach and access. Accessibility is the key to the success of any small business and first starts with parking. Business parking should be top of mind for any business owner, as it is the first place customers see when they visit your business. You should make sure that a customer has an easy time reaching your store from the parking lot.
If you find that your business is hard to reach, you should consider doing a commercial renovation to make your business easy to access. To ensure that your renovation goes smooth, retain a lawyer that can look over business permits and other matters pertaining to the renovation process to ensure that everything goes smoothly, and your business is accessible.
In conclusion, there are a number of ways you can make your business stand out, and it's even more important today given the fact that the consumer climate is equally tight today. Every small business still in business is fighting over the same dollar, so you should make sure that your business is prepared to be a leader in the post-pandemic business world.
Do the little things that matter, such as making sure that you have a logo that is easily recognizable and stands out, and focus on a niche that you and only you can capitalize on. Those things should work in tandem with the bigger things that will make a company stand out. One big pillar is customer service, which is one of the lifelines of a small business and you should ensure that your employees are going above-and-beyond to make every customer feel special and bring in repeat business. Make sure your company is easily accessible, the products are up-to-date, and your website and digital footprint is large and will push you to the front of the pack.
That's the over-arching theme of this piece, is for your small business to be a leader, not a follower. By following these steps, you can assure that your business will have massive success for years to come.