Despite the brand recognition enjoyed by many big-name companies and corporate giants, the vast majority of organizations fall into the small business category. In fact, 99.9% of businesses in America fall into that designation. And, quite honestly, plenty are hurting due to the pandemic. That's why it's so good to see free help for small business owners from time to time.
In fact, without free help for small business owners, many entrepreneurs might not be able to make it another year. Though statistics and research indicate that founders are trying to stay optimistic about their chance of earning profits over the next few quarters, the reality is that anything can happen. Even with a COVID vaccine distributed among the population, people and companies will likely not return to their pre-virus buying and spending habits for a while. In the meantime, small businesses need some way to keep the lights on.
Small Businesses Are Struggling to Stay Afloat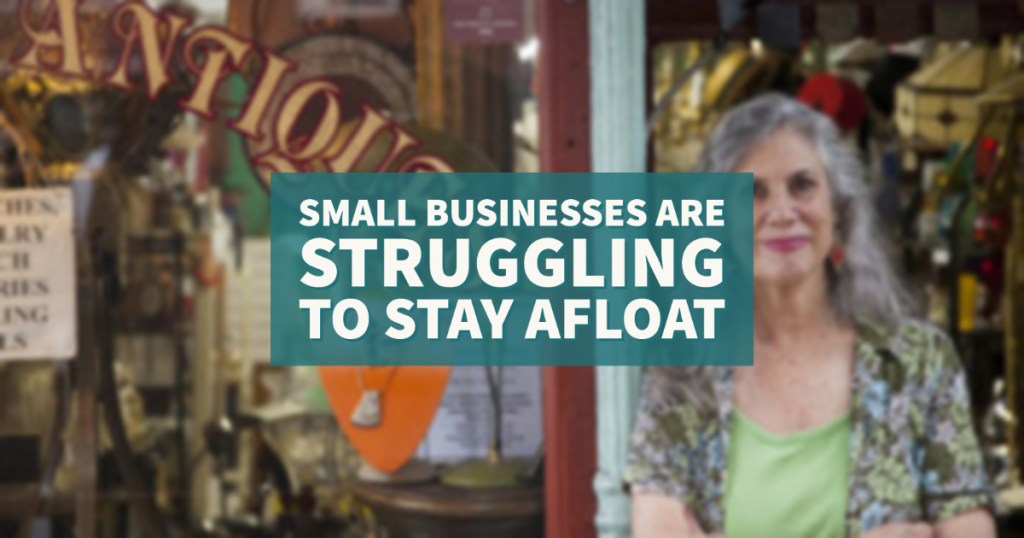 Of course, lights aren't the only expenses that CEOs, founders, and presidents of smaller entities face. The bills continue to pile up, from the rising cost of a business digital phone system to fees for digital search engine advertisements. To be sure, the bills never end, and they only seem to rise. As each new invoice comes in, the business must find a way to pay it off, or at least negotiate different payments with the vendor. It's a hard situation to deal with, especially with everything else that a business owner has to do.
Truly, it's a tough time for any business to try to thrive. Yet free help for small business owners does exist. And it's not just through Payroll Protection Program (PPP) loans offered by the United States government and leading financial institutions, either. Although, PPP and loans have been unbelievably important for many organizations. Free help for small business owners is coming in a variety of forms and from sometimes unexpected places.
Case in point, below are four examples of opportunities for free help for small business owners in differing parts of the country. In each situation, the free help for small business owners differs somewhat, coming in sometimes surprising and clever ways. Nonetheless, the overarching results are the same: Businesses get the chance to keep putting their brands out there without having to consider bankruptcy or closing their doors for good.
Free Courses Offered to Minority-Owned Small Businesses in North Carolina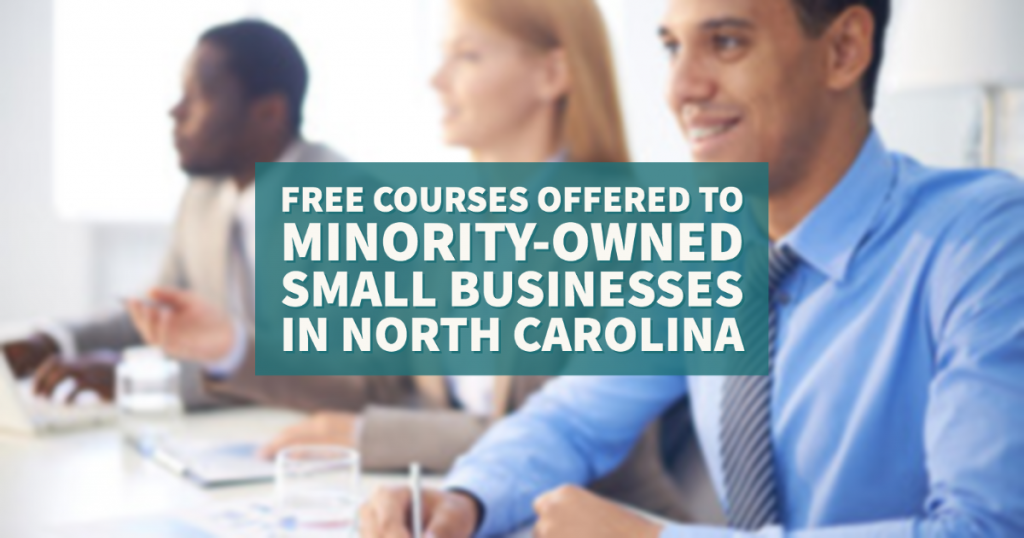 In North Carolina, some smaller business founders and employees are getting a little bit of free help for small business owners in the form of education. Specifically, the Genesis Block organization is providing 10 fortunate business owners from underrepresented minority communities to engage in a 16-week formal learning program. The program, valued at several thousand dollars, covers the foundational elements of entrepreneurship and modern business practices.
Truly, the learning program is arranged to give the leaders an insider track into how to run and scale their operations. At the heart of this free help for small business owners is the belief that the more information founders have at the beginning of their journeys, the more business security they can enjoy. Plus, the fewer mistakes they'll make in the customer experience arena as they try to recover after downturns related to the pandemic.
Does it matter which kind of businesses are represented for this inaugural program? Not to the decision-makers at Genesis Block. A budding fashion designer could be just as easily considered for the 16-week program as a house roof repair entrepreneur. The end game is to generate hundreds of jobs and invest millions back into the neighborhoods that the businesses serve. Additionally, this accelerated program providing free help for small business owners is expected to touch at least 120 business owners within a 36-month period.
This is one of those creative approaches to free help for small business owners that can't be ignored. In fact, it may well be emulated by other communities if it takes off. Most people understand that education is power, so giving business owners the academic skills they need to make wise corporate decisions could be enough to turn a lagging operation into a successful brand.
Free Social Media Ads Built for Small Businesses on Long Island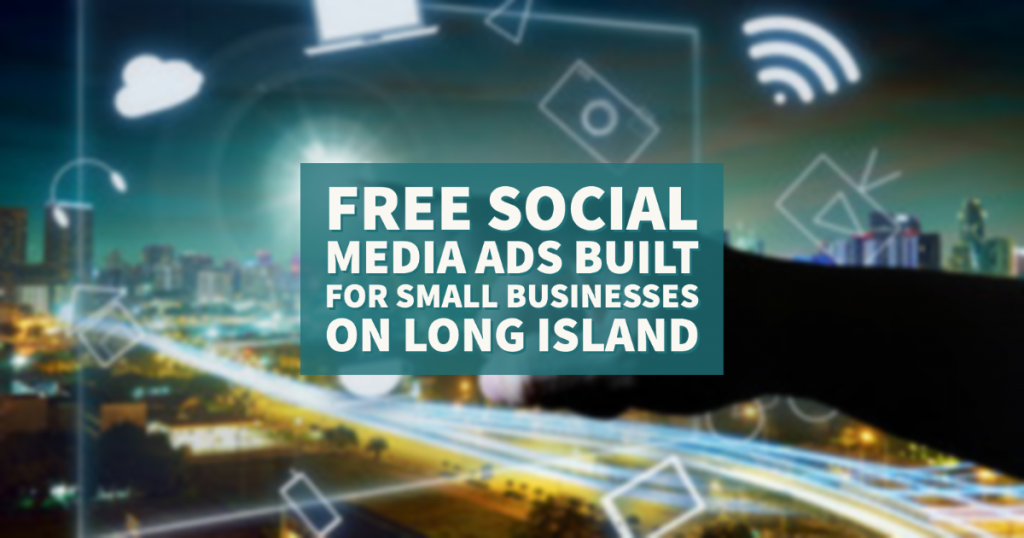 Just outside of New York City sits the highly populated Long Island. Yet Long Island's companies from pizza restaurants to local retailers have been hit just as hard by coronavirus lockdowns and regulations as anywhere in the nation. There, a couple of social media ad designer enthusiasts decided to take matters into their own hands to help out their favorite small businesses. What was their contribution? In a nutshell, their free help for small business owners has come in the form of ads for social platforms.
It's no secret that it takes time and money to whip up social media advertisements that bring people in the door. By removing that expense from a small business's financial burden, the two contributors are ensuring that the companies they appreciate and patronize can spend their incoming money on other items such as Italian cuisine takeout containers and ordinary supplies.
If it seems as if this type of free help for small business owners might not take off, consider how many people can see one well-built social media ad. At this point, the donated ads that the gentlemen have created for a handful of businesses have earned tens of thousands of views. Additionally, one recipient of these social media advertisements has gone on record as saying the unique, personalized content has made an appreciable fiscal difference.
Interestingly enough, what makes this story especially heartwarming is that the two guys making the ads are business owners themselves. It's a terrific example of peers helping peers in a thoughtful, important way.
Free Programs Offered to Small Business Owners in Arizona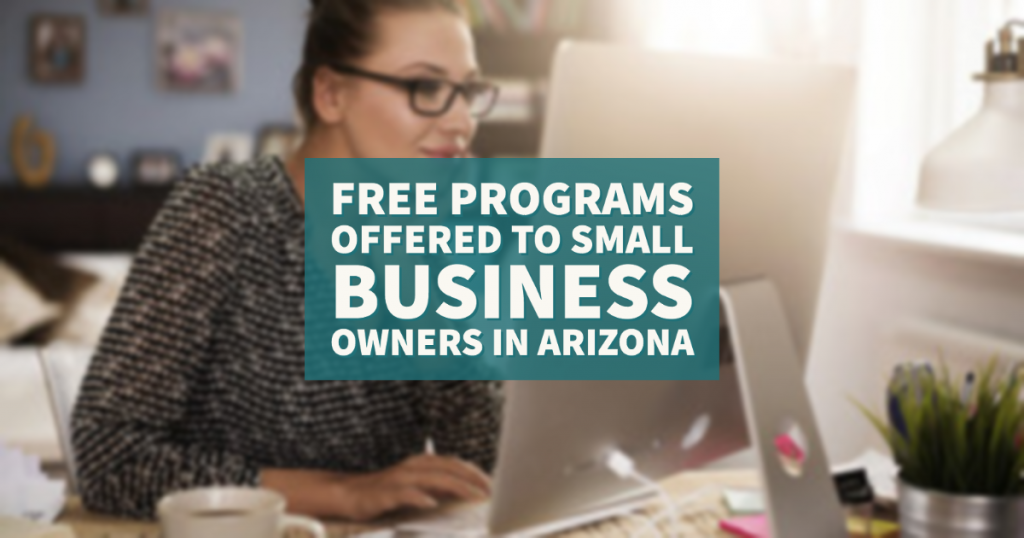 This next example of free help for small business owners has been around for a few years in Arizona. There, the Goodyear Innovation Hub is a collective effort of separate entities aimed at helping people with dreams get their ideas off the ground. Many entrepreneurs had already begun to enjoy the fruits of the Goodyear Innovation Hub when Covid came into play. Those that continued to work with the Hub's mentors and take advantage of free programming have started to build traction despite the economic downturns around the region.
What are the free programs available through the Hub? One program is a more formalized school developed specifically around the needs of startups and their owners. Available as a 12-hour series of courses, the School covers the basics of getting a concept off the ground. At this point, more than 30 individuals from Arizona have used what they learned at the Hub's School to launch companies of their own.
Another program available to anyone from a budding self-employed accountant to a professional barista involves networking. It's called Business Builders, and it's a monthly gathering of business owners who want to learn from each other and grow the number of colleagues they can call upon for camaraderie and assistance. At this point, Zoom is where Business Builders takes place, but the virtual nature of the program doesn't make it any less important or effective.
A final resource providing free help for small business owners through the Hub is mentoring. One-to-one mentoring is offered by request. Anyone can get mentoring on any subject. Nothing's too crazy or offbeat: Who knows? A cotton candy machine rental company could end up being the next best thing. No one knows when social lightning might strike, which is why mentees value the feedback they get from professional mentors who've "been there, done that."
Farm Show Provided for Small Business Customer Growth in South Dakota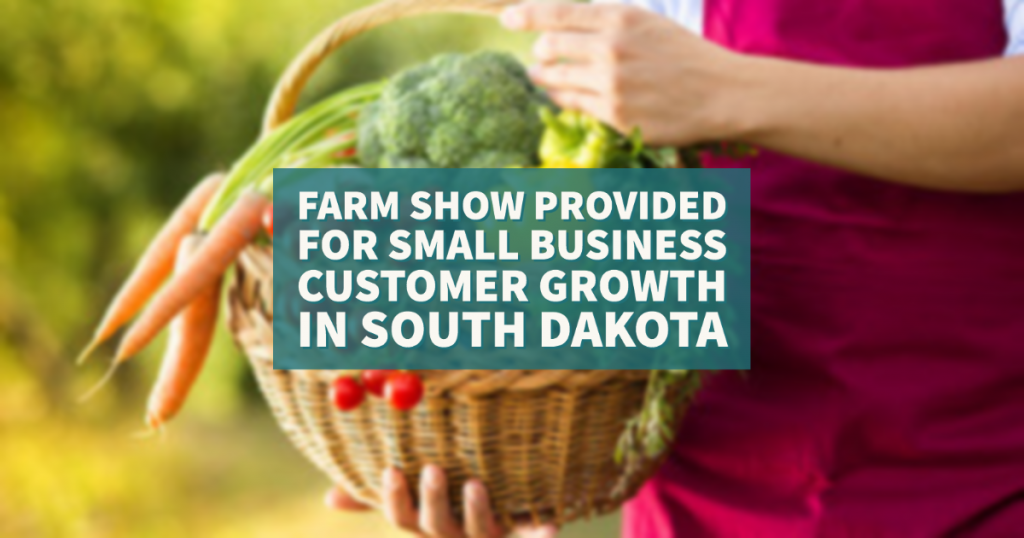 The fourth illustration of free help for small business owners comes from the state of South Dakota. For nearly four decades, the agribusinesses of the area have celebrated the beginning of the new year with a thriving farm show. Though they weren't certain whether they'd get much traffic in 2021, coming on the heels of a global pandemic, organizers went forward with the farm show regardless.
The response has been decent, and the farm show has proven to be more than a place just to enjoy some homemade lunch specials. Instead, it's afforded small businesses an in-person forum to highlight their latest offerings and products to potential patrons. As exhibitors, companies can set up their booths any way they want, encouraging passersby and other exhibitors to explore their wares and ask relevant questions.
Though exhibiting at the farm show isn't free itself, attending the farm show is free to the public. This gives exhibitors a clear path to sell anything they want, including food baskets and specialty agri-products. By having the public come to them, they also avoid the isolation of being in a location where no one stops by.
As an extra boost to the businesses on display, media outlets are doing their best to give entrepreneurs a chance to shine in articles and on news broadcasts. The hope is that by providing lots of coverage to small businesses across the area, the small businesses will see an increase in their digital traffic and maybe their sales, too.
Free Help for Small Business Owners: How Can You Help?
Have you been reading about all this free help for small business owners and wondering how you can contribute to the cause of keeping corporate life humming through the toughest days of COVID? You're not alone. Many individuals and organizations are getting inspired to try to help out the businesses that have been part and parcel of their communities for years.
You don't have to spend too much time or money to make a splash, either. And you don't have to know how to pull together "sticky" TikTok videos or splashy Instagram stories. You just have to take a few steps to make sure that you're doing all you can to give your favorite small business owners a little love.
For example, when you have a terrific experience with a local business, crow about it online. Let's say you buy a used brake controller from a local dealer. You're so impressed with the quality and service that you leave some brake controller reviews not just on the dealer's site, but also on the site of the original manufacturer. That way you're spreading a bit of positive referral marketing around the Internet. Consumers like to use reviews to inform their buying, and your review could be exactly what someone needs to hear before spending money.
Another way to give free help to smaller companies is to donate your time or expertise. You don't have to go overboard and become a veritable part-time employee. Just spending a few hours helping a startup create basic content for a Wix website or take original photographs for a Pinterest account could have serious meaning. Think about what you love to do and what you do best. Then, figure out if you could use your abilities and talents to make a business better.<'p>
A final method of helping entrepreneurs is to make sure that you always look for a local provider for everything you intend to buy. Purchasing from local stores rather than from national ones will keep more of your money in your community in the form of tax dollars. You'll also be making it possible for local operations to pay their employees, not to mention their landlords. Yes, you might spend a little more to buy a latte from a small java shop or pick up a new shirt from a boutique rather than a big box retailer. Just think of the money you spend as an investment in the strength of your hometown, rather than a mere transaction.
As a bonus suggestion, be sure to give social shout outs when you hear of others offering free help for small business owners during the pandemic. It's impossible for any act of kindness to get too much publicity.